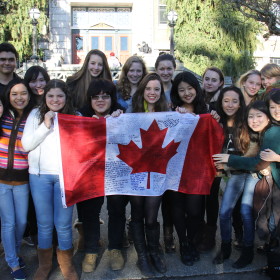 This year Vic High welcomed over one hundred international students from 15+ countries. International students are encouraged to become active and full members of their school and neighbourhood communities through athletics, cultural activities, volunteering and other non-academic pursuits. Academic program graduates are often accepted into top universities and colleges throughout Canada and around the world.
To access the Vic High ISP Student Handbook, please click here. For more information about the Victoria International High School Program offered by our District, please click here.
Google Classroom Instructions: To access the Vic High International Student Program Google Classroom, please click here.