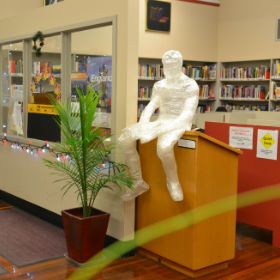 The Top Shelf Book Club promotes literacy and a life-long love of reading among students, teachers, and administrators at Vic High. This community of readers is bound by common interests and a hunger to explore new novels.
The Top Shelf Book Club meets every Tuesday at Lunch from 11:30-12:07 in the Library.
For more information, please contact Ms. Burleson, the Top Shelf Book Club Advisor.